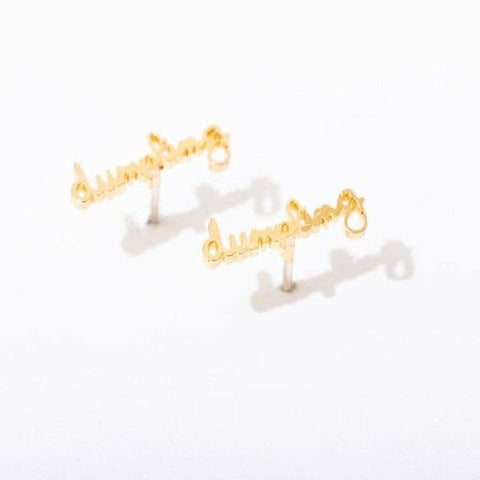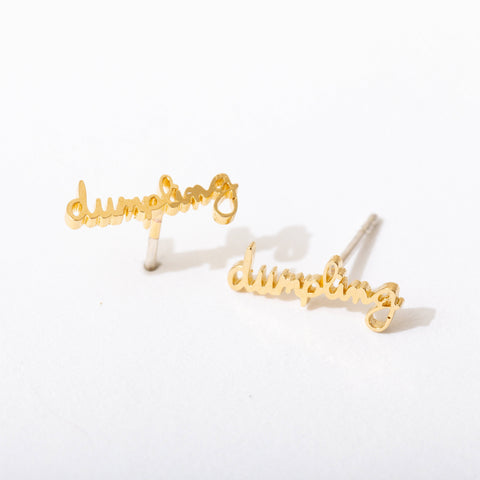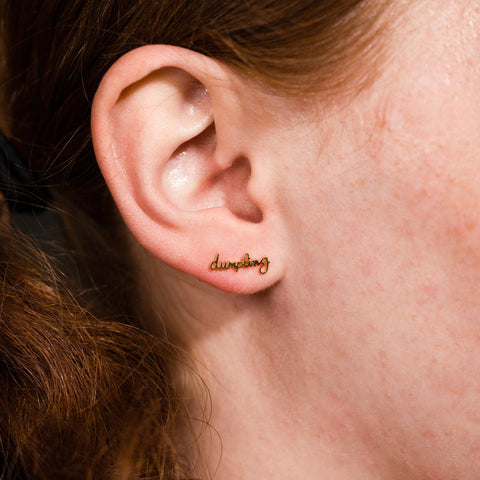 Larissa Loden
Dumpling Stud Earrings
Checking local availability
Yo, we're over here catching fillings for these cute af Dumpling Stud Earrings! 🥟🥟 Small and steamy, these 14k gold plated brass post earrings measure a teensy 5.5mm x 14mm - perfect for a lil snack on the go. Custom laser-cut in the handwritten cursive script of boss babe, Larissa, this is a 100% original design and 100% badass on a sterling silver post and butterfly ear nut. Nickel free and naturally hypoallergenic. Ad lib your earring game with these versatile little studs - wear one on its own, in a dynamic duo, or with an earful of other pals to build yourself a classic combo platter of earrings. The world is your oyster, babes!
Founded by Larissa Loden.

"At Larissa Loden we believe that every piece of jewelry should be as unique and badass as the person wearing it. That's why Larissa Loden is made by badasses for badasses. Larissa Loden is Midwest-made with care and a healthy dose of swearing. Larissa's hand-drawn designs are skillfully transformed into jewelry by our team of artisans and creators, who use a blend of innovative and traditional techniques to bring each piece to life.

We also believe in putting our money where our mouth is, and that is why we donate a percentage of our profits every year to wonderful non-profit organizations."
Go to top