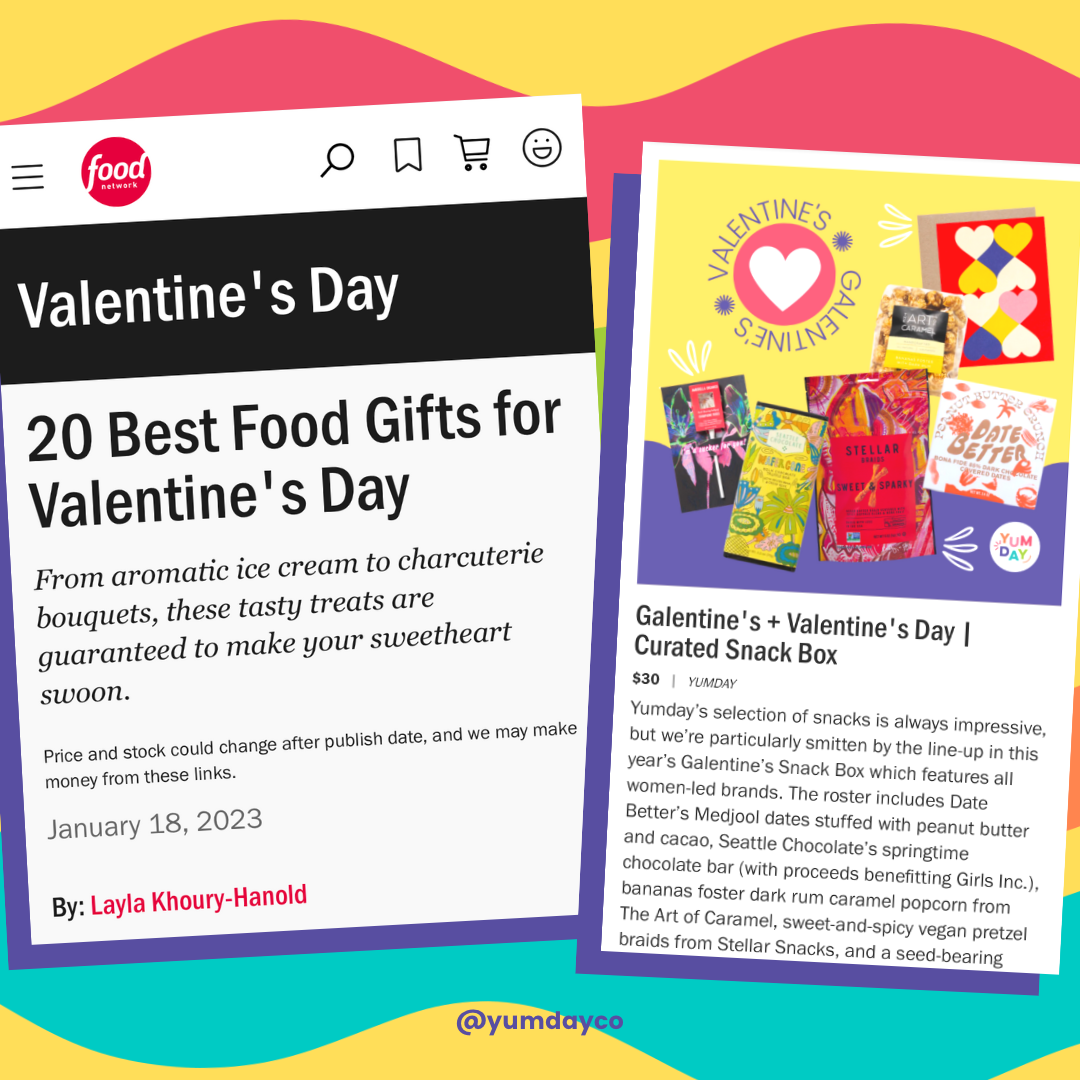 Food Network: "20 Best Food Gifts for Valentine's Day"
"Yumday's selection of snacks is always impressive, but we're particularly smitten by the line-up in this year's Galentine's Snack Box which features all women-led brands."
Read more at Food Network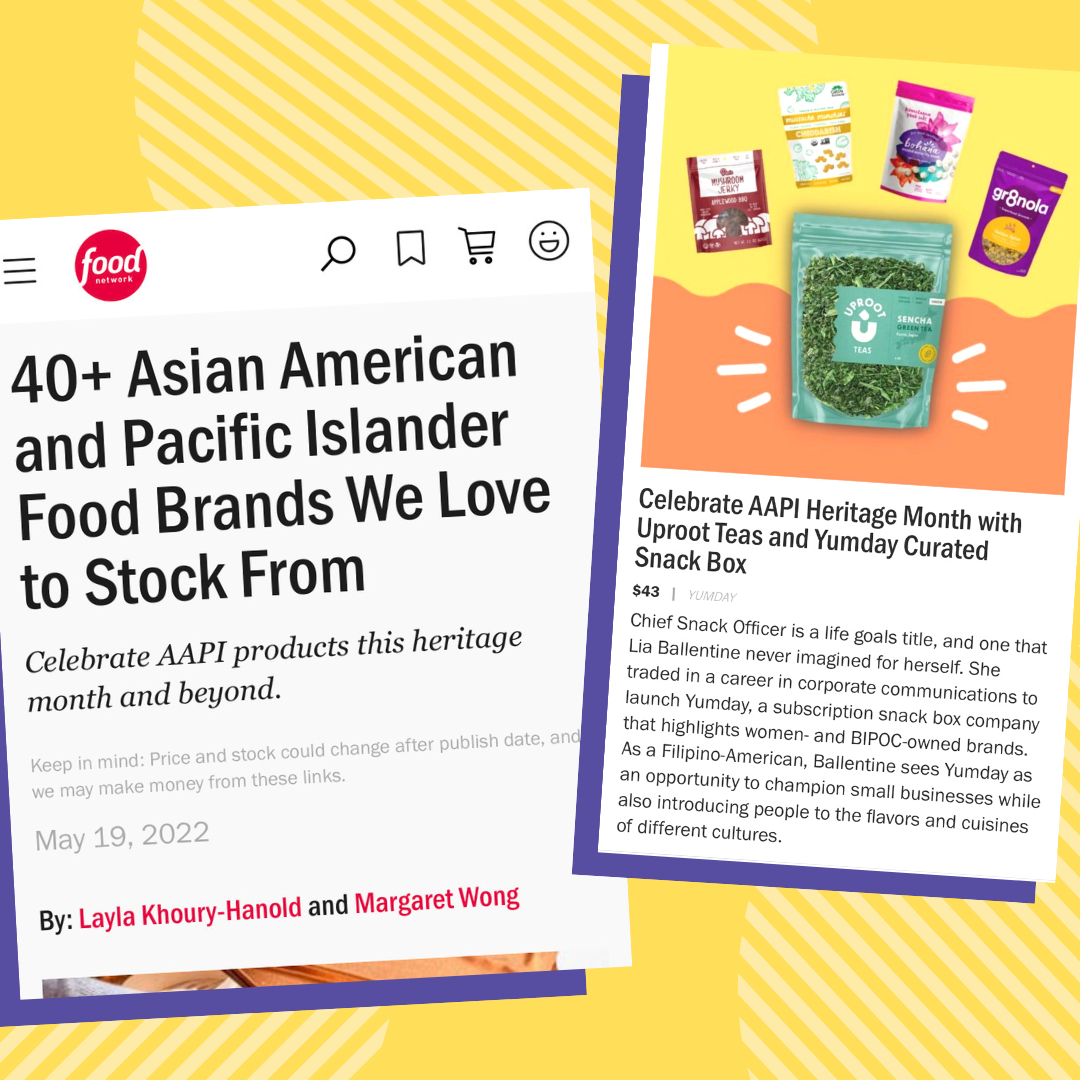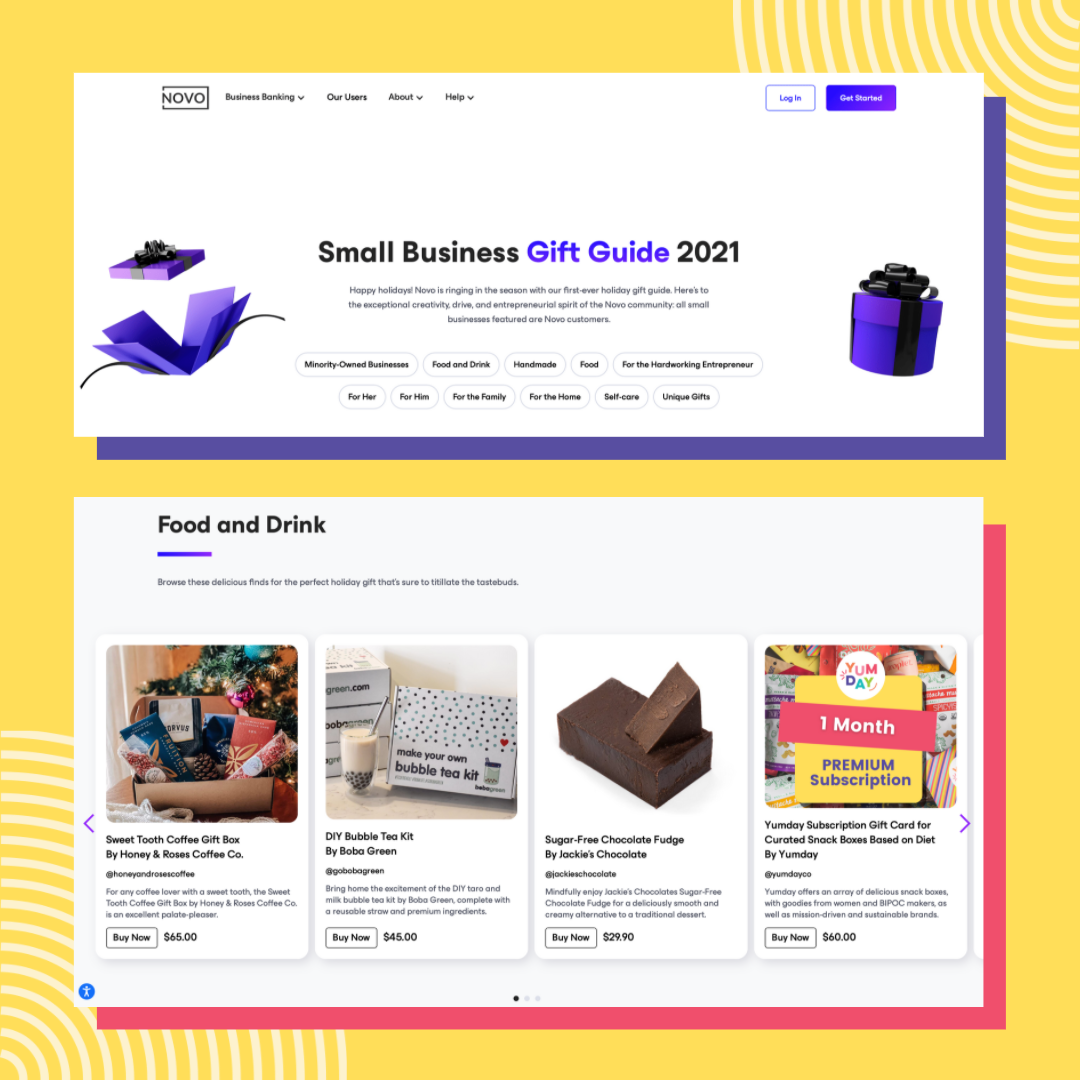 Novo's Small Business Gift Guide 2021
"Happy holidays! Novo is ringing in the season with our first-ever holiday gift guide. Here's to the exceptional creativity, drive, and entrepreneurial spirit of the Novo community: all small businesses featured are Novo customers."
Check out the guide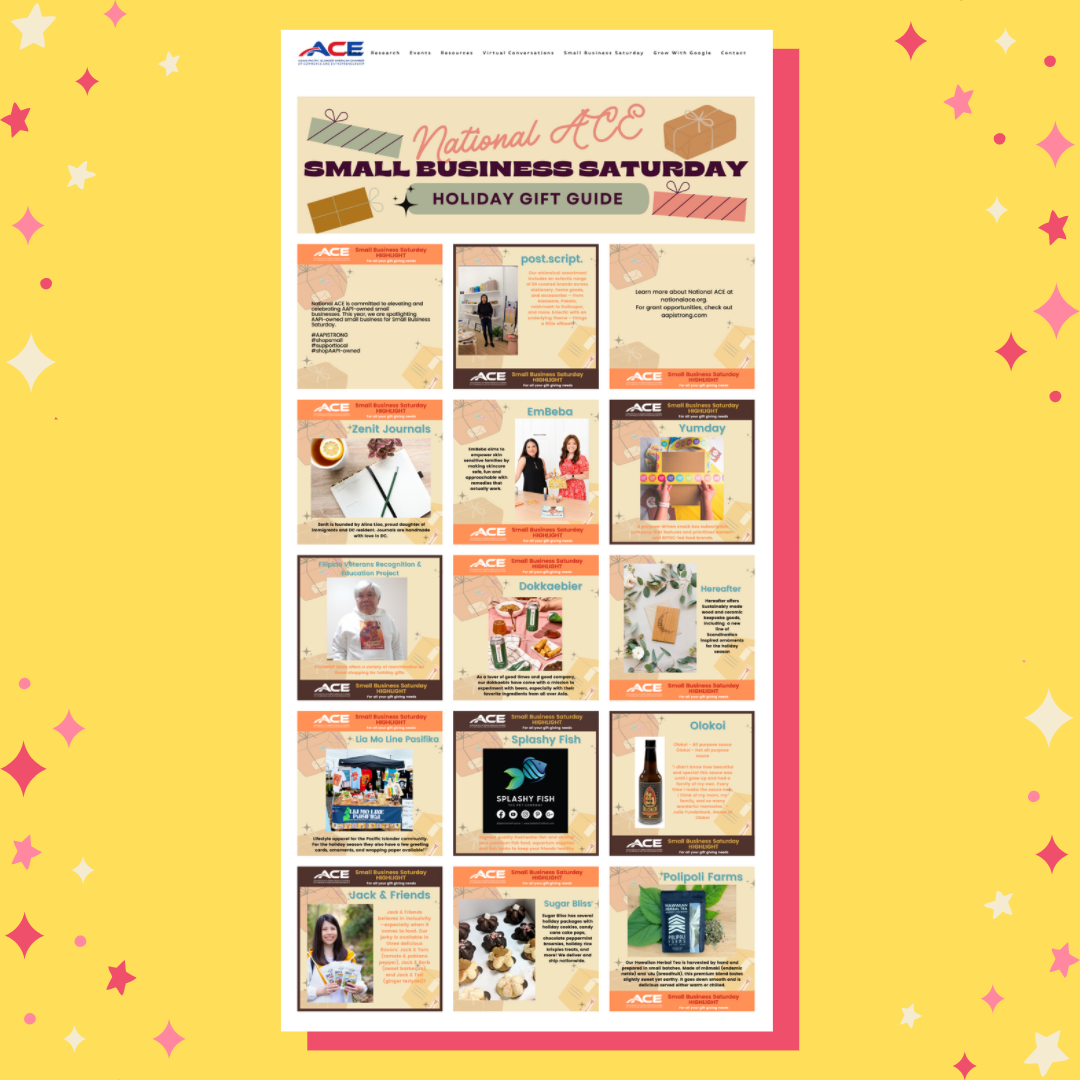 National ACE Small Business Saturday Gift Guide
"National ACE is committed to elevating and celebrating AAPI-owned small businesses. This year, we are spotlighting AAPI-owned small business for Small Business Saturday. As you shop for loved ones this holiday season, check out National ACE's first Annual Holiday Gift Guide!"
Learn more at National ACE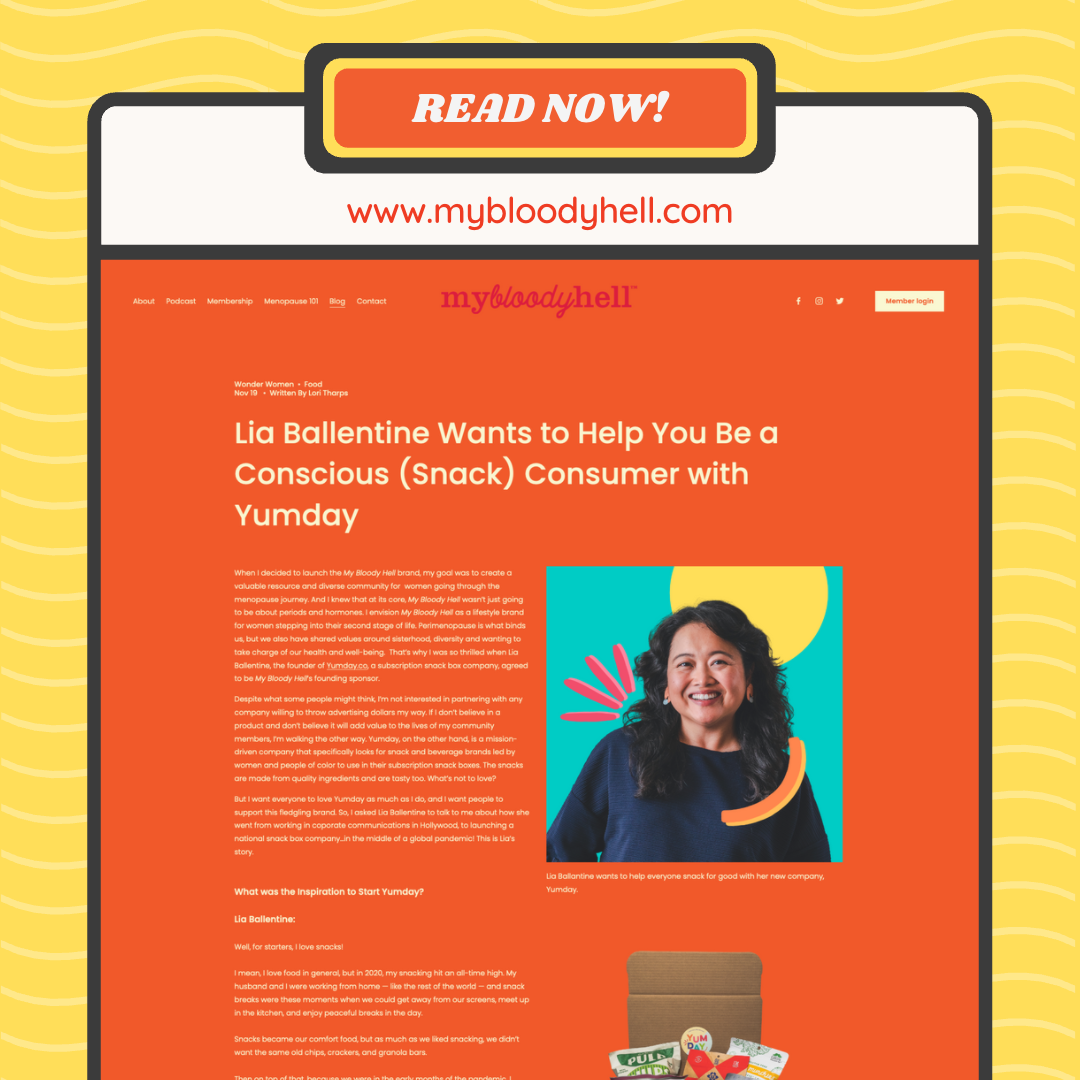 Lia Ballentine Wants to Help You Be a Conscious (Snack) Consumer with Yumday
Lori Tharps, creator and host of the "My Bloody Hell" podcast, interviews Lia Ballentine about launching Yumday, the move from Hollywood to snacks, and the vision for the company.
Read more at "My Bloody Hell"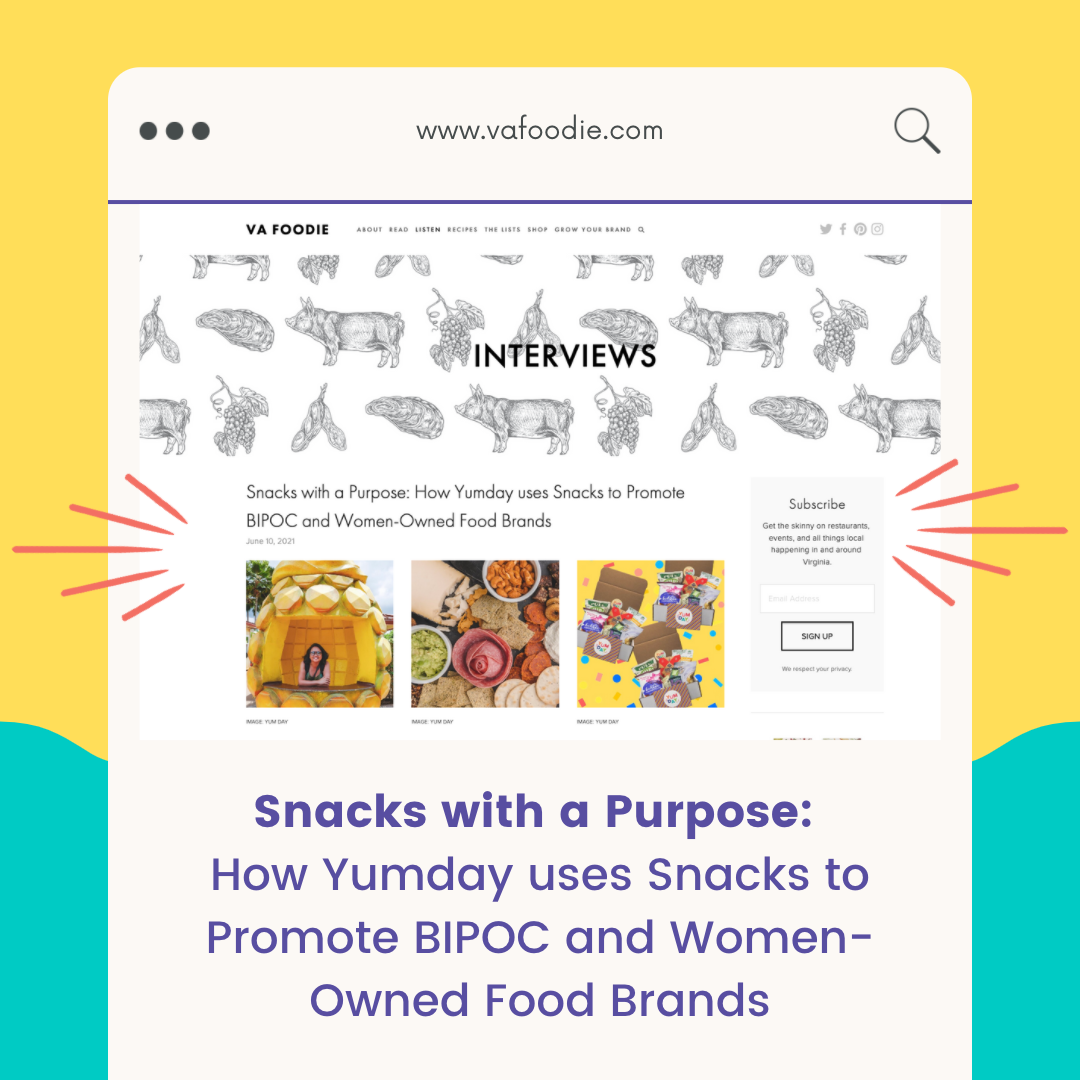 The Virginia Foodie Podcast: Interview with Lia Ballentine
"Women-founded, BIPOC-founded, up-cycled (yes, food can be up-cycled!), gluten-free; whatever your preference of small business snack brand, you can find it in Lia Ballentine's Yumday's expansive selection of snacks, subscription boxes, and other curated collections."
Listen to the episode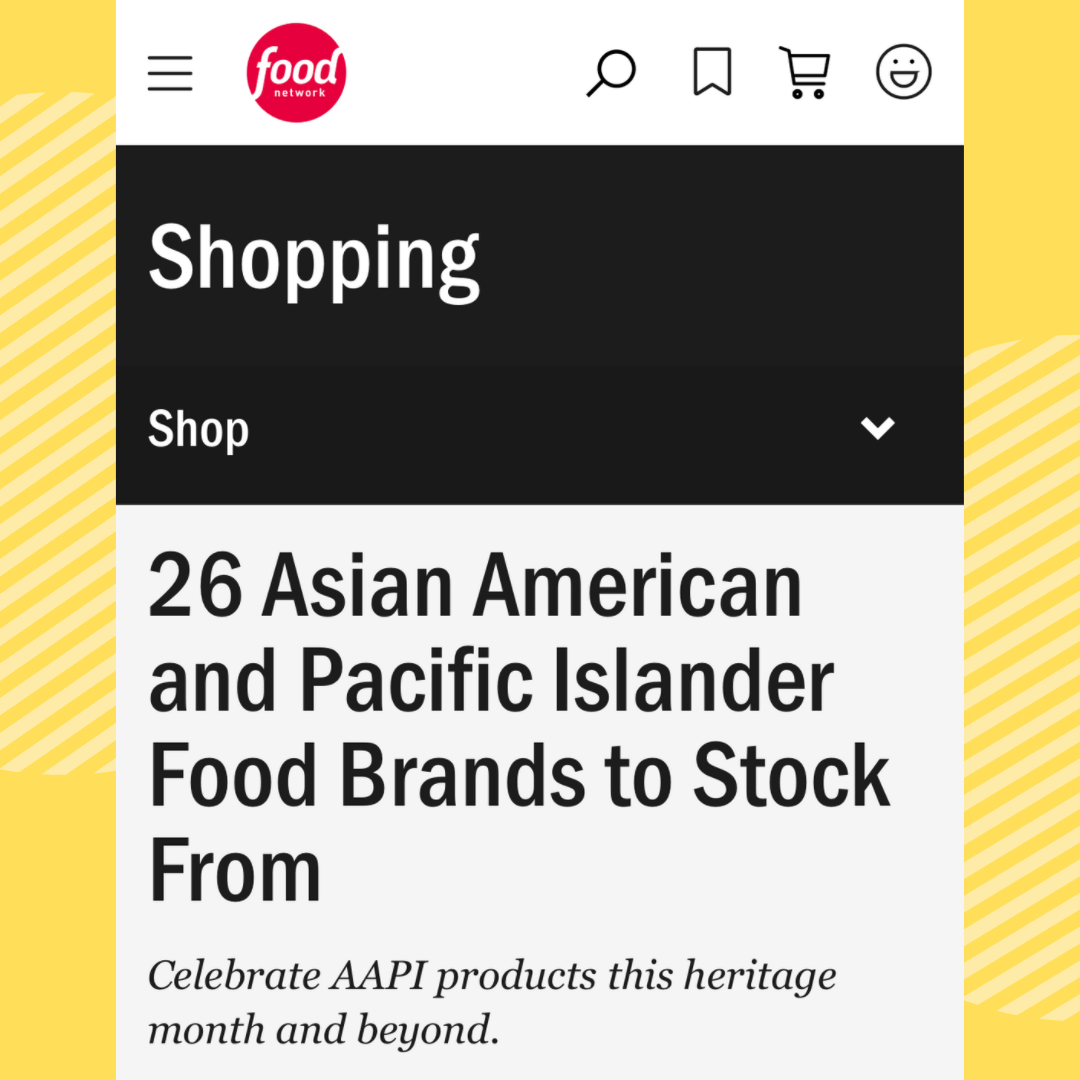 Food Network, May 2021
"Chief Snack Officer is a life goals title, and one that Lia Ballentine never imagined for herself. She traded in a career in corporate communications to launch Yumday, a subscription snack box company that highlights women- and BIPOC-owned brands. As a Filipino-American, Ballentine sees Yumday as an opportunity to champion small businesses while also introducing people to the flavors and cuisines of different cultures."
Food Network, April 2021
"Yumday's owner and snack aficionado Lia Ballentine personally samples every snack that makes it into each of the curated snack boxes. Not only do each of the featured snacks achieve the deliciousness factor, but the brands — from BIPOC and women makers, as well as sustainable and mission-driven companies — also have a story behind them."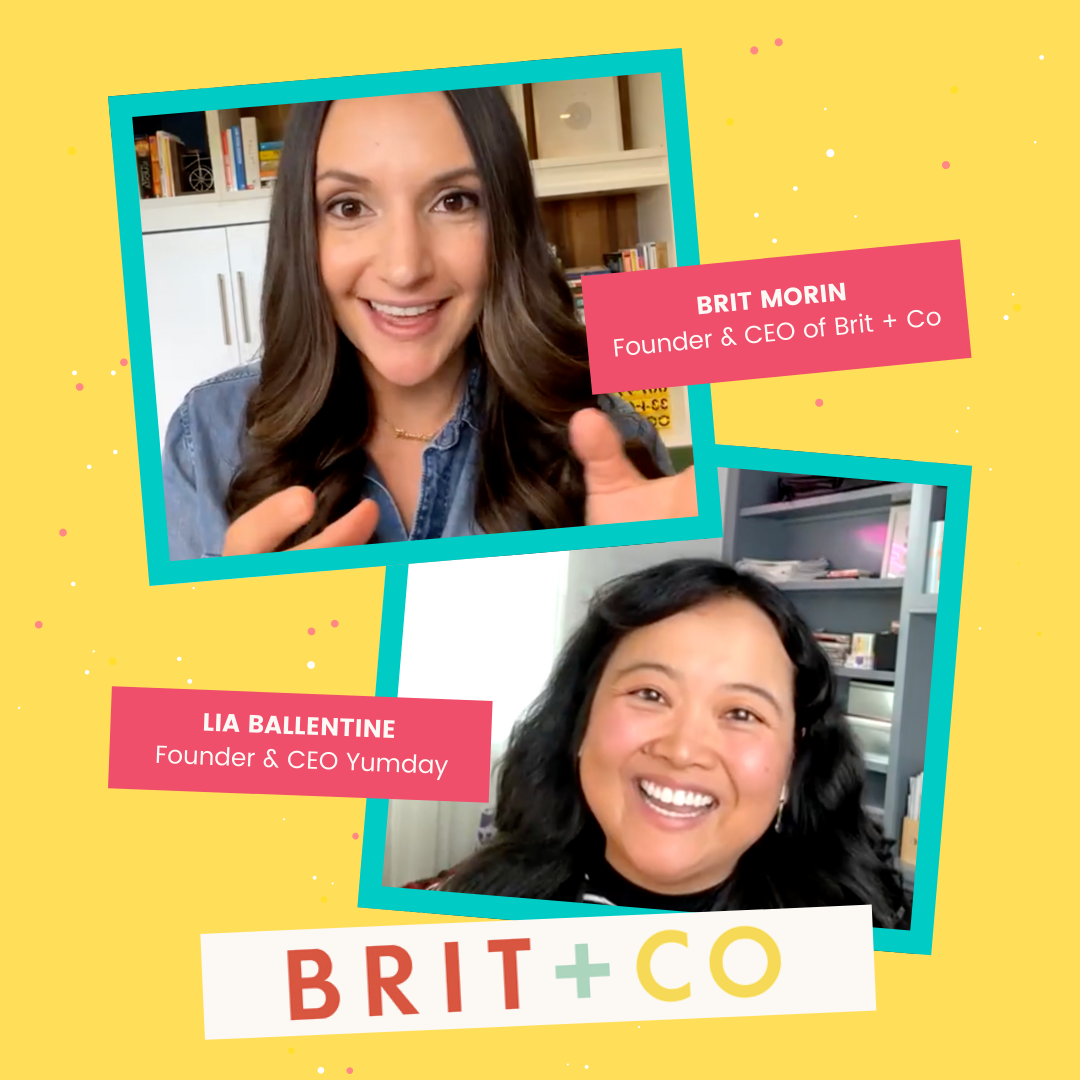 IG Live: Brit Morin & Lia Ballentine
Brit Morin, founder and CEO of Brit + Co, interviews female founder, Lia Ballentine, to chat about her new brand, Yumday.
Watch the replay on Instagram