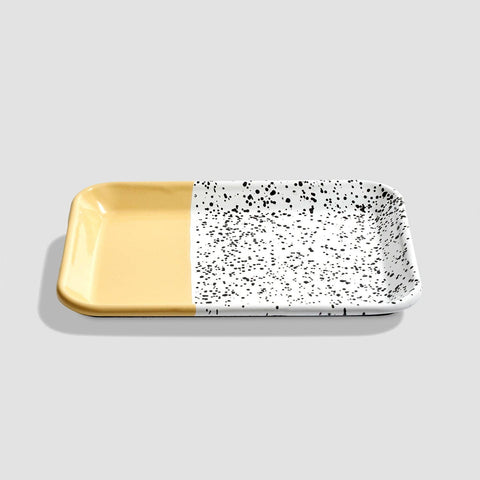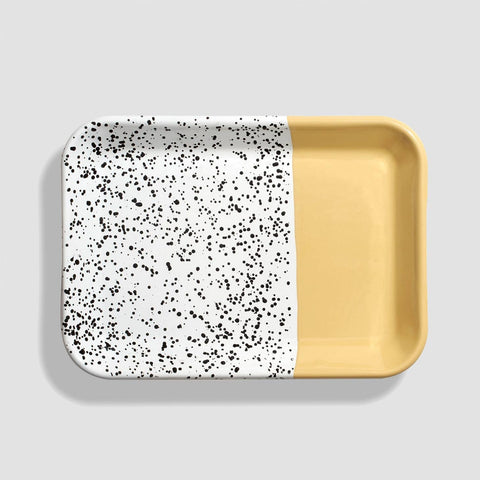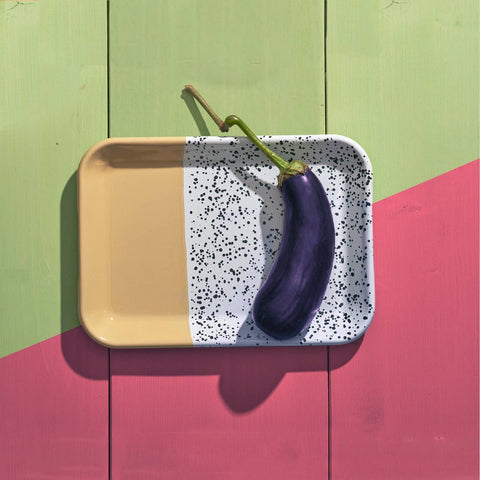 Darling Spring
Enamel Tray - Small
Checking local availability
The supreme serving tray for your feast buffets or fancy tablescape ideas!
This hand-painted enamel tray is the perfect size for serving cold cuts or cheese platters and gourmet deli for your parties.
The trays can be stacked together to create functional and decorative configurations - making it the coolest camping gear as well!
Material: Enamel
Dimensions: 10 3/4" x 7 5/8" x 3/4"
100% food safe and great for cooking
100% recyclable, natural raw materials with non-toxic paints 
Each product is handcrafted by artisans 
Dishwasher safe
Oven, gas, electric and induction stovetop safe. 
Freezer safe.
Do not microwave! It is made of steel.
Enameled iron is incredibly strong, but the porcelain topcoat will chip if handled too roughly or dropped onto hard surfaces — revealing the metal frame underneath. When this happens the steel below naturally oxidizes and the enamelware remains safe to use.
Women Owned, LGBTQ+ Owned
Founded by Banu Tanguler and Eril Serbetci.

"Bringing our idea to life, we created a design store where we'd not limit ourselves to a product, a location, or an event but to a feeling: Savoring life's simple pleasures in a slow fashion. The idea of Darling Spring was born out of a desire to feel at home wherever we are, and while doing that, we wanted Darling Spring to serve as an awareness and make a statement. That's why we put independent female creatives at our forefront. FEMALE CREATIVITY SHINES BRIGHTER HERE. Darling Spring represents a life well-lived, savored, and enjoyed slowly. It is about quality, equality, and intentionality. Born on a long winter night, Darling Spring embodies the season of growth. We are after a fundamental transformation, just like Spring is a season of change. For in Spring, the divine aspects of femininity arise. Movement and fluidity, instinct and intuition, receiving and protecting, awareness and justice."
Go to top