Molly Anne Bishop
Regular price
Sale price
$120.00
Unit price
per
Sale
Sold out
These cute mugs are handmade by the artist, Molly Anne Bishop. Each mug is one of a kind!
. . . . .
From Molly:
"When my ex boyfriend would dog sit and I was staying in our apartment alone I would run to the grocery store on the way home and get a box of cheez-its and eat them very privately. Something about this ritual felt very personal to me. I think it's important to have some things that you only do alone. This mug holds about 12 oz of coffee, tea, wine, or tequila. This mug was made in a series, the mug you receive may have slight variations to the one in the picture. Each piece is wonkily handbuilt and hand-drawn. Each line and color is done by me! If you are looking for a pristine piece of handmade ceramics then this is not it! It is built securely but with character. It is food and microwave safe, but I would recommend lovingly hand-washing it. Each piece is one of a kind, made out of earthenware clay and sgraffito-ed with goofy imagery."

Share
View full details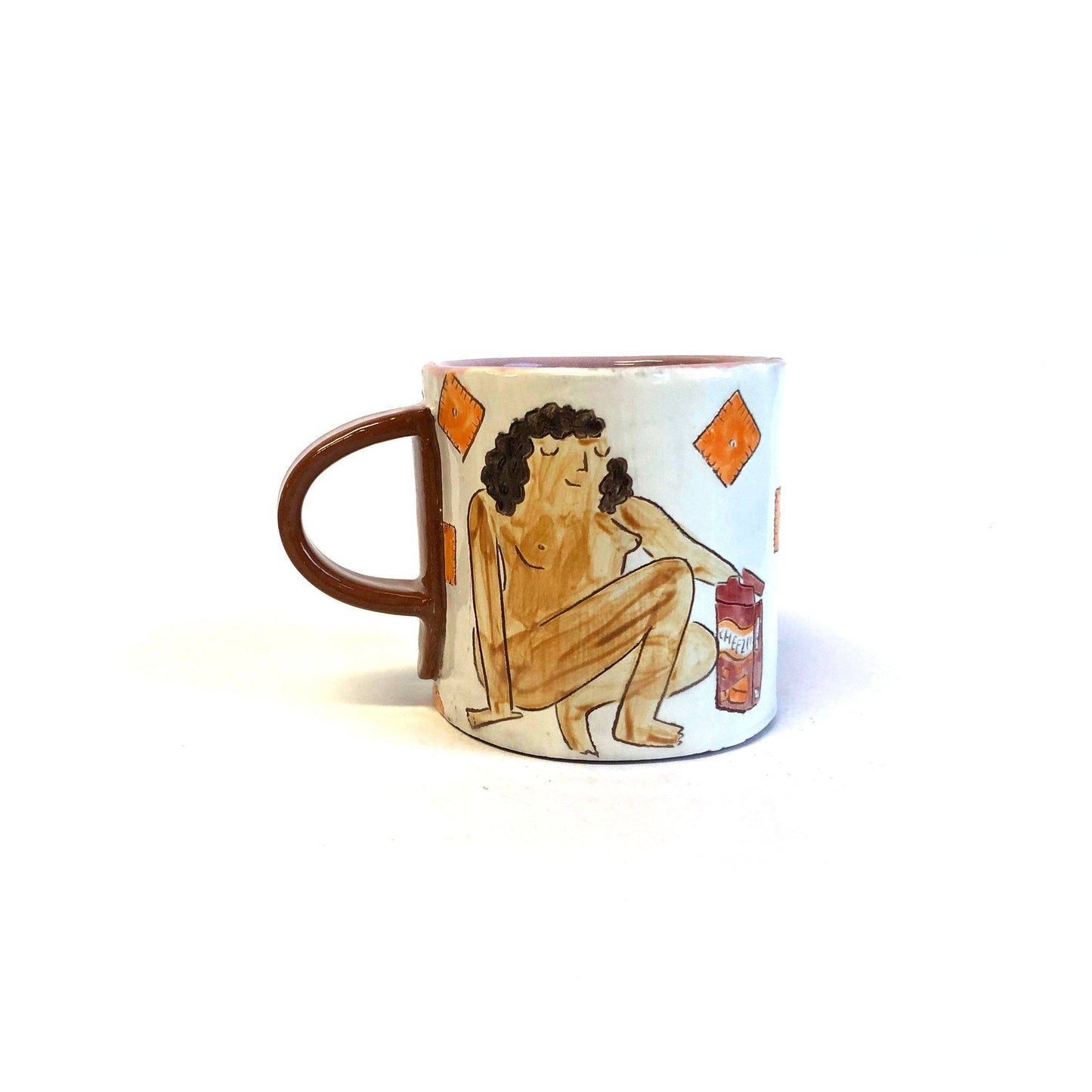 About Molly Anne Bishop
Woman Owned

"I'm an artist and illustrator inspired by pop culture, nature, art history, and the boring, everyday things we all have to do. I make products that bring a little joy and goofiness to the mundane - from getting dressed in the morning, having an afternoon sparkling water treat, or cozying up with some tea at night."