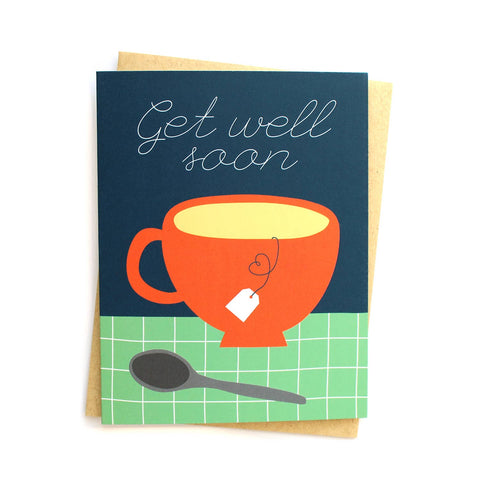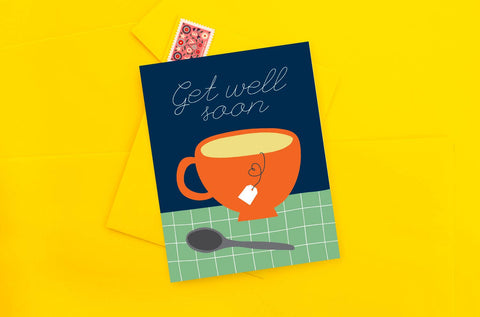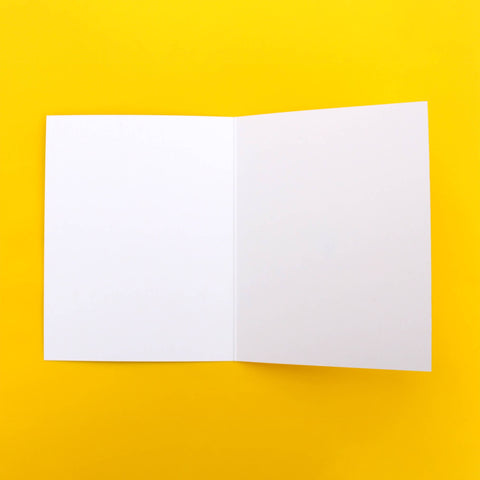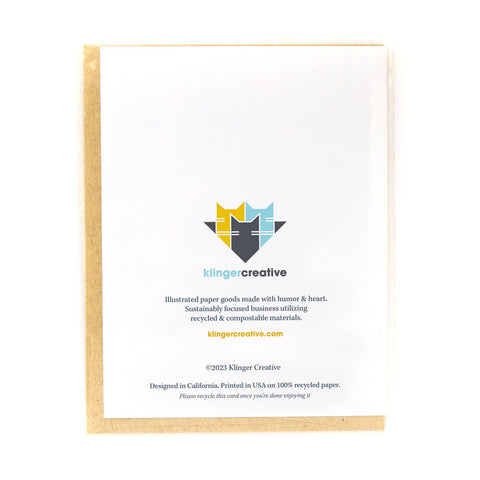 Klinger Creative
"Get Well Soon" Teacup Card
Checking local availability
This card says "get well soon" over a red cup of tea on a navy blue background. (Also features a heart in the string!). Makes a sweet message to wish someone to feel better.
A2 card dimensions: 4.25 x 5.5 inches (10 x 14 cm).

Printed in the USA on FSC certified 100% recycled paper.

Single card packaged in clear compostable sleeve (can also go sleeveless).

Interior blank.

Envelope color may vary from photo.

Occasions: Get Well Soon, Feel Better, Sympathy, Grief, Loss, Thinking Of You.

© Klinger Creative



Illustrated stationery made with humor & heart in the USA with a focus on eco-friendly and sustainable products. Klinger Creative is run by Heather Klinger, an Illustrator & Graphic Designer based in Sacramento, California. Her work is whimsical, charming, and clever with a mix of minimalism and bright colors inspired by the natural world. She is an avid gardener, bookworm, baker, and proud cat lady. She loves exploring the California coast, local parks, and botanical gardens where she gathers inspiration for her work.
Go to top