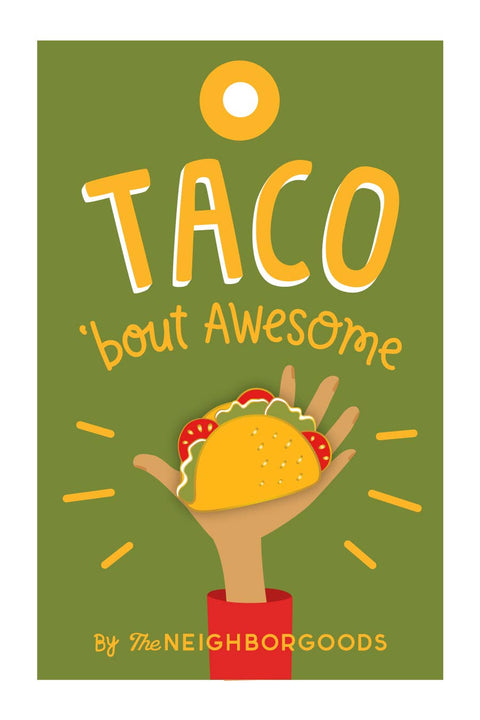 The Neighborgoods
Taco Enamel Pin
Checking local availability
Taco 'bout an awesome pin! Everyday can be taco Tuesday for all of your taco loving customers out there with this cute enamel pin.
Founded by Jodi Kostelnik.

"Hi, my name is Jodi and I'm the creator behind The Neighborgoods, based in Washington DC. Our products are inspired by the beauty of food and how it brings people together – whether through baking cupcakes, making homemade jams, or sharing a love of beets. When my goods bring a smile to someone's face or when a customer can find the perfect gift for their pickle loving friend, it makes my day and is why I keep creating our fun, foodie-themed products."
Go to top