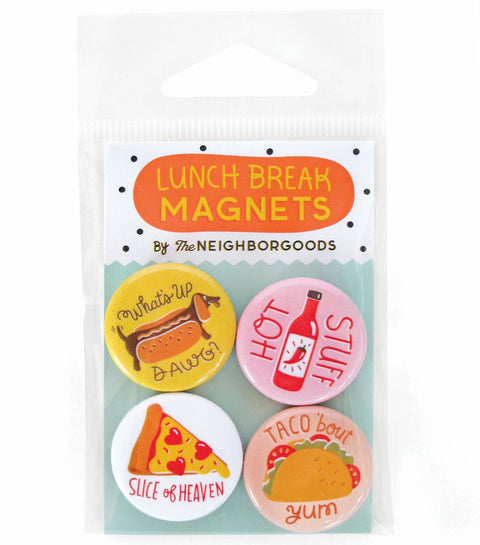 The Neighborgoods
Lunch Break Mini Magnet Set
Checking local availability
These mini magnets are super cute and super strong! They come as a set of 4 one-inch magnets.
LUNCH BREAK set includes: hot dog doxie, hot stuff hot sauce, slice of heaven pizza, and taco 'bout yum
Founded by Jodi Kostelnik.

"Hi, my name is Jodi and I'm the creator behind The Neighborgoods, based in Washington DC. Our products are inspired by the beauty of food and how it brings people together – whether through baking cupcakes, making homemade jams, or sharing a love of beets. When my goods bring a smile to someone's face or when a customer can find the perfect gift for their pickle loving friend, it makes my day and is why I keep creating our fun, foodie-themed products."
Go to top