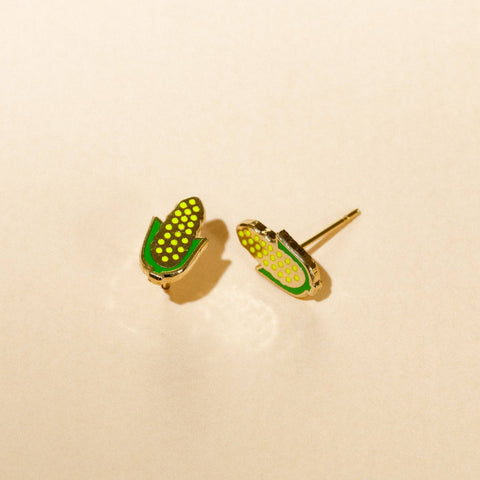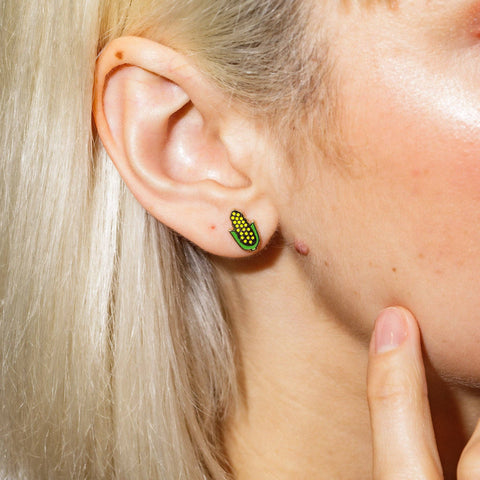 Larissa Loden
Corn on the Cob Enamel Stud Earrings
Checking local availability
It's corn! 🌽
🌽 
You know the rest. Get ready to bring some corny fun to with these ear-resistible studs. These are a-maize-ing - a perfect pair for the MN State Fair - the best fair in the country! These gold plated brass & enamel cobs measure in at 8.1x8.9mm. Shuck it! You'll be ear-resistible in these cuties. Don't forget the butter! 🧈
Founded by Larissa Loden.

"At Larissa Loden we believe that every piece of jewelry should be as unique and badass as the person wearing it. That's why Larissa Loden is made by badasses for badasses. Larissa Loden is Midwest-made with care and a healthy dose of swearing. Larissa's hand-drawn designs are skillfully transformed into jewelry by our team of artisans and creators, who use a blend of innovative and traditional techniques to bring each piece to life.

We also believe in putting our money where our mouth is, and that is why we donate a percentage of our profits every year to wonderful non-profit organizations."
Go to top