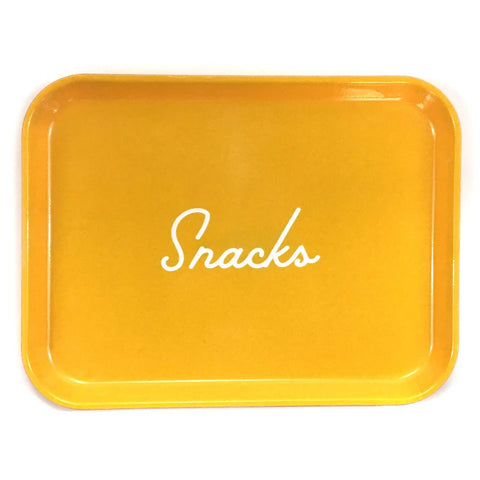 Three Potato Four
Large Tray - Snacks
Checking local availability
With so much going on, it's important to keep our things organized. Including our snacks! This tray is mustard yellow with a white imprint, and it's made of durable and long-lasting fiberglass. Measures 14" x 10.5". Made in USA.
Founded by Janet Morales and Stu Eli.

"Hello! We're Three Potato Four and we've been bringing back your favorite vintage-inspired gifts and accessories since 2007! From felt pennants, hotel key tags, coin pouches, card packs, and more, our super fun ever-expanding product line blends beloved nostalgic vintage objects with contemporary trend-driven designs."
Go to top