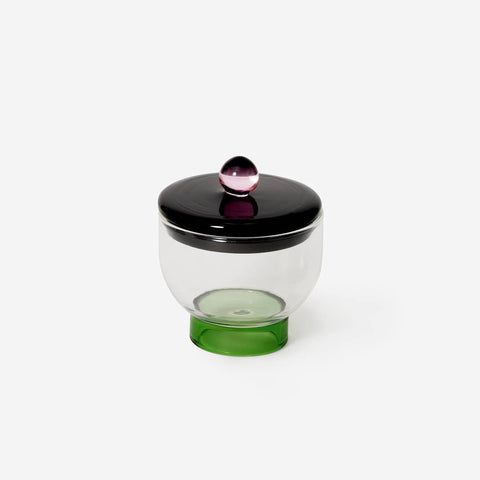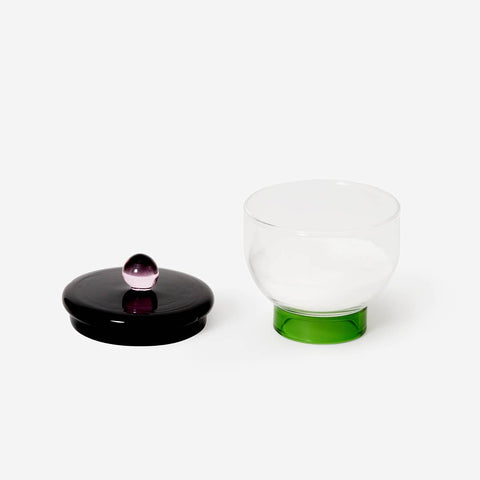 Areaware
Everything Nice Bowl - Salt
Checking local availability
The Everything Nice Bowl is designed to store any seasoning or condiment you like. Whether holding sugar or spice, its charming design makes everything nice. Designed by Sophie Lou Jacobsen, a French-American designer whose work focuses on reimagining common objects and daily rituals in an effort to make everyday delightful.
Material: Glass
Care Instructions: Hand Wash
Dimensions: 2.8 x 2.8 x 1.3 in
Collaboration between Areaware and Artist Sophie Lou Jacobsen
About Areaware:
Areaware creates objects and gifts for home, work, and play in collaboration with independent designers. Based in Brooklyn, NY and Columbus, OH our small team is dedicated to creating functional and uplifting objects, designed with integrity. Above all else, our designers are at the heart of what we do.

About Sophie Lou Jacobsen:
Sophie Lou Jacobsen is a French-American designer currently based in New York City. She designs objects, furniture, and spaces. She established her studio two years ago, and since then has been focused primarily on objects of everyday use, mostly using glass as a medium and exploring the interaction between object and user. Her work stems from the idea that objects have an innate power to enhance their user's mood through form and function. She focuses on simple objects and rituals, to see how she can alter these in ways that are surprising, delightful, and elevate the user experience. She believes that the objects which we surround ourselves with can and should be imbued with a certain poetry, creating a relationship between humans and objects built on mutual respect.
Go to top