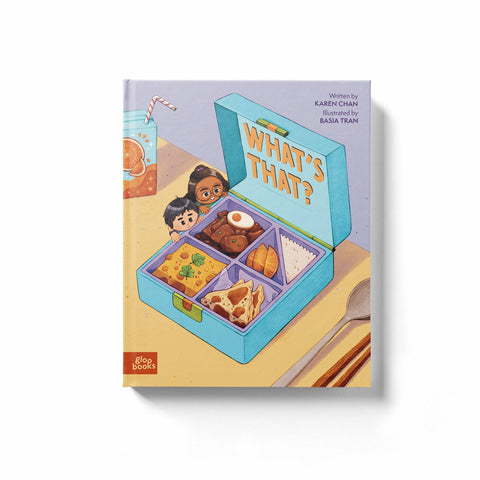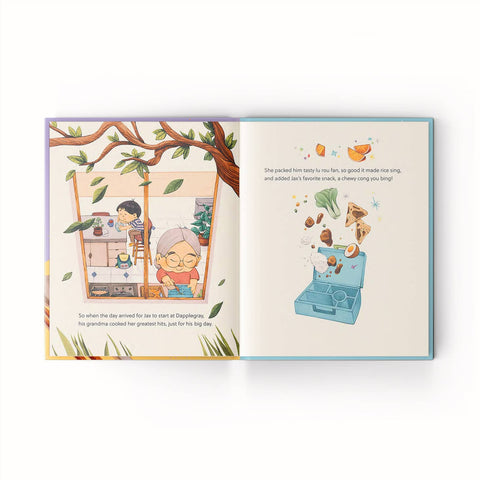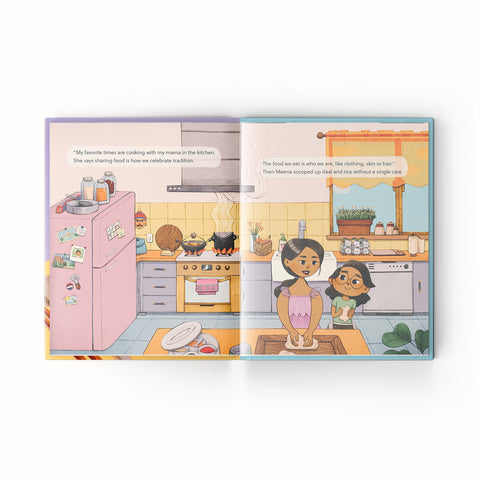 Gloo Books
"What's That?" - Children's Book
Checking local availability
Jax loves the food his family cooks. But when his grandmother packs his favorite Chinese dishes for his first day of school, Jax discovers his lunch looks very different from what the rest of his classmates are eating. Embarrassed to eat his food, Jax finds himself sitting alone. When Meena sits next to him, the two strike an unexpected friendship over their lunches, sharing a mutual joy of time spent in the kitchen and the delicious meals they eat with their families. 
What's That? is a heartwarming story about the foods that make up who we are and how the meals we eat can bring us together.
For ages 3+
Hardback
ISBN: 9781737240402
Hardcover, 9" x 11", full color illustrations, 40 pages
Printed on FSC® (Forest Stewardship Council) certified paper
Founded by Karen Chan.

"Gloo Books was started to address the lack of diversity in children's books. We believe that all children deserve to see themselves in the books they read and there is no better way to cultivate empathy in kids than learning about new people, ideas and perspectives. We publish beautiful and innovative children's books that more accurately reflect the world around us today. Our mission is to empower little readers everywhere to create a more inclusive, just and compassionate future."
Go to top